SELECT FOR PRICES
Testimonials
We have used CSI a number of times for cleaning our house. It is great to have them come in, clean the house and leave it smelling fresh and clean. We get a good clean done about twice a year and will keep on doing it.
- Emily -Newtown
Carpet Cleaning
1 Comment
Carpet Cleaning Price/Cost
CARPETS
Carpet Cleaning Single Bedroom (up to approx 12ft x 12ft) €49
2 Bedrooms €79(save €19)
3 Bedrooms €109(save €38)
Stairs & Landing €65
Sitting Room/Dining Room €85
UPHOLSTERY CLEANING
– 2+1+1 €99
– 3+1+1 €109
If you have any special requests please contact us.
Areas covered: Wicklow, Greystones, Bray, Arklow, Dublin and Wexford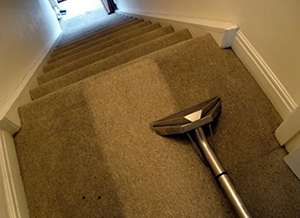 Why Choose Us For Your Carpet Cleaning And Your Upholstery Cleaning Requirements?
Many of you have all the heard the saying "you get what you pay for". Well this also applies to getting your carpet and upholstery cleaned. Our professional carpet cleaners use specialised water extraction equipment for carpet cleaning to ensure that your carpet is cleaned to the highest standards that our customers demand and expect. Some carpet cleaning companies use wet and dry vacuum machines to clean carpets and we at CSI also use this equipment.  Our other carpet cleaner has a special brush system which agitates the dirt embedded in the carpet which is then vacuumed up into the system for disposal. CSI also use special carpet cleaning detergents that will suit your type of carpet. Many of the carpet cleaning agents that our carpet cleaners use are not available to the public and are only available to expert carpet cleaners. Some people think that they can save money by hiring their own carpet cleaner in a local machine hire centre and think that they can clean a carpet to the standard that our professional carpet cleaners can. Wrong!!!! Try it and see. Our carpet cleaners are fully trained and we also have the proper carpet cleaning equipment to leave your carpet cleaner than you think. The carpet cleaning agents that we use are all environmental friendly so you can be assured that we will not be using carpet cleaners that contain harmful chemicals.
Let us find the carpet cleaner your carpet deserves.
CSI carry out carpet cleaning in Wicklow, Dublin and Wexford with a lot of customers in Bray, Greystones, Wicklow and Arklow requesting carpet cleaning.
Why Have  Carpet Cleaning Done????
Many people when they hear that a friend or a neighbour have just had carpet cleaning performed wonder to themselves Why? Here are some reasons why you should have professional carpet cleaners in to clean your carpets
a carpet that has been cleaned recently will help to enhance and improve the appearance of any room.
when our carpet cleaner has worked on your carpet it helps to make the carpet easier to maintain and can be kept to a reasonable degree of cleanliness by normal vacuuming.
the build up of bacteria in your carpet will be kept to a minimum with the regular use of a carpet cleaning service.
with your carpet cleaner the air quality with in your living space will dramatically improve.
your carpet traps airborne pollutants that will be required to be removed by a carpet cleaner.
the life of your carpet will be increased by regular cleaning which will in the long run save you money on replacing your carpet.
the cleaning extraction method that our carpet cleaners use for cleaning carpets helps to remove dustmites, bedbugs etc that live in your carpet.
a cleaner carpet looks fresher and feels fresher.
How often should you have your carpets cleaned by an expert?
The intervals for which you should get your carpet cleaned will depend on a number of factors. As mentioned above, your carpet may have a warranty so if it does you will have to check on the terms and conditions of the warranty which will state how often the carpet needs to be cleaned.
Kids are great to have around the house and we all know how hard it is to keep the carpet clean when they are present. Using the services of a carpet cleaner on an average of every 9 months will ensure your carpet stays in tip top shape.
Most of us love pets but unfortunately we know what it takes to keep a carpet clean around them. When you vacuum clean your carpet you can see the amount of dirt and fibres etc that are removed from the carpet so you can imagine what is in your carpet and not being removed. Some pet owners have their carpets cleaned by a professional carpet cleaner every 6 months because of the type of pets they have. When carpet cleaning has being performed no guarantee can be given that all pet hairs will be removed.
If you live alone or with just your partner the carpet in your house may not be subject to heavy traffic. We recommend that you should use a carpet cleaner every 12-18 months.
In saying this you have to weigh up the many factors when deciding how often you should get your carpet cleaned. Before carpet cleaning consider the amount of traffic present, pets if any, your budget or the standard of cleanliness you expect before contacting a carpet cleaning company. Of course, if your require any assistance from our professional carpet cleaners please contact us and we can advise you on your query.
We cover Bray, Greystones, Wicklow and Arklow for carpet cleaning.
Other cleaning services we provide?
Wooden Floor Cleaning-        when we clean your wooden floor it is not only left clean it is also sanitised. We use hot steam at over 100deg for cleaning your wooden floor which is also hot enough to kill 99.9% all of the germs. This can be essential to anyone with health problems, especially respiratory, from dust and bacteria which can cause many issues to the occupier.
Tiles/linoleum Floor Cleaning-       the same theory applies to a floor that is covered with tiles or linoleum and to the wooden floor cleaning stated above. Cleaning tiles also has the addition of the grout channels being cleaned where harmful germs etc can harbour and multiply.
Upholstery Cleaning-       in many ways upholstery cleaning is similar to carpet cleaning. We use an upholstery cleaning attachment on our carpet cleaner that is especially designed for the purpose of cleaning upholstery. The same technology is used by introducing a carpetcleaning agent to agitate dirt and then the use of vacuum to remove it. Your upholstery will really appreciate a regular clean keeping it fresh and feeling great.
Rug And Mat Cleaning-     rugs and mats are sometimes used to protect carpets so in doing so they take all of the hardship that was destined for the carpet. The same method is used as in carpet cleaning. If your rugs and mats are taking abuse from heavy traffic you should provide them with a regular clean from a professional carpet cleaner.
Areas covered include:
Annamoe, Arklow, Ashford, Aughrim, Avoca, Ballinaclash, Bray, Brittas Bay, Delgany, Enniskerry, Glendalough, Glenealy, Glenmalure, Gorey, Greystones, Hollywood, Kilcoole, Kilmacanogue, Kilmac, Kilpedder, Kilquade, Laragh, Newcastle, Newtownmountkennedy, Newtown,  Rathdrum, Rathnew, Redcross, Roundwood, Wicklow Town, Woodenbridge, Shankill, Dun Laoghaire, Cabinteely, Killiney, Dalkey, Cornelscourt,Foxrock,Wexford.