SELECT FOR PRICES
Testimonials
We have used CSI a number of times for cleaning our house. It is great to have them come in, clean the house and leave it smelling fresh and clean. We get a good clean done about twice a year and will keep on doing it.
- Emily -Newtown
Tumble Dryer Repair
Leave a comment
Tumble Dryer Repair Price/Cost
Call out charge       €60
Uninstall and install a new tumble dryer in same visit       €80
Install or uninstall a new unit       €60
We also conduct surveys and quotations for insurance companies.
Areas covered: Bray, Wicklow,  Arklow, Greystones, Dublin and Wexford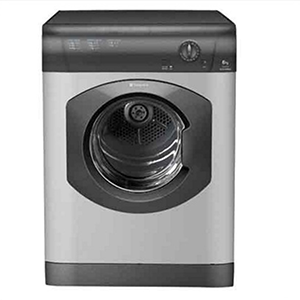 Most kitchens now have a tumble dryer as part of their list of domestic appliances. In an ideal world we would not require a tumble dryer but we live in Ireland after all so keeping all of the clothes that a modern family use dry is very difficult. Because of this you need to keep your tumble dryer in good condition at all times to prevent breakdowns and in need of a tumble dryer repair. We use our tumble dryers a lot and this can lead to wear and tear of many of the moving parts within a tumble dryer and inevitably this can lead to a breakdown which will need a repair engineer to fix it. With your tumble dryer broken down our repair engineers understand that you need to get it repaired as soon as possible. To speed up the repair of your tumble dryer it would be very helpful if when you first contact CSI about a repair you could have the model no. and the make of you tumble dryer for our repair engineers so they can diagnose the issue and to speed up the repair to help you get it fixed quicker. If we need to order a spare part for the repair of your tumble dryer we have access to a number of suppliers and can give you a cost for your spare part sooner rather than later.
With tumble driers, more so than other domestic appliances, it is very important to have it cleaned regularly by a tumble dryer repair expert. By the nature of how a tumble dryer works a lot of "fluff" is created internally from the clothes that are dried within. This can lead to a fire hazard with your tumble dryer catching fire. Tumble dryers have many moving parts that can fail causing a breakdown which will require the services of a tumble dryer repair expert.
CSI will provide a tumble dryer repair expert in Wicklow, Bray, Greystones, Arklow,  Wexford and Dublin
.
Let CSI find a tumble dryer repair professional in your area.
Some of the common faults our tumble dryer repair engineers come across while repairing tumble dryers include
there is no power to the tumble dryer
the drum inside the tumble dryer does not turn
when you remove the clothes from the tumble dryer they are still wet
when you close the door of the tumble dryer it does not work
the condenser drawer is leaking
Did You Know
As well as fixing and conducting tumble dryer repair we can also install them or uninstall them. If you have moved into a new property or have recently purchased a new tumble dryer we can uninstall/remove your old one and install the new tumble dryer in the same visit. Remember, if a new tumble dryer is not installed correctly it could reduce its lifespan by 50% of leave you with a bill for tumble dryer repair.
Areas covered for tumble dryer repair include:
Annamoe, Arklow, Ashford, Aughrim, Avoca, Ballinaclash, Bray, Brittas Bay, Delgany, Enniskerry, Glendalough, Glenealy, Glenmalure, Gorey, Greystones, Hollywood, Kilcoole, Kilmacanogue, Kilmac, Kilpedder, Kilquade, Laragh, Newcastle, Newtownmountkennedy, Newtown,  Rathdrum, Rathnew, Redcross, Roundwood, Wicklow Town, Woodenbridge, Shankill, Dun Laoghaire, Cabinteely, Killiney, Dalkey, Cornelscourt.