SELECT FOR PRICES
Testimonials
We have used CSI a number of times for cleaning our house. It is great to have them come in, clean the house and leave it smelling fresh and clean. We get a good clean done about twice a year and will keep on doing it.
- Emily -Newtown
Cooker And Oven Repair
Leave a comment
Cooker/Oven Repair Price/Cost
Call out charge €60
Install and  uninstall an old cooker or hob  in the same visit €80
Install or uninstall an old cooker or hob €60
We also conduct surveys and quotations for insurance companies
Areas covered: Wicklow, Bray, Arklow, Greystones, Dublin and Wexford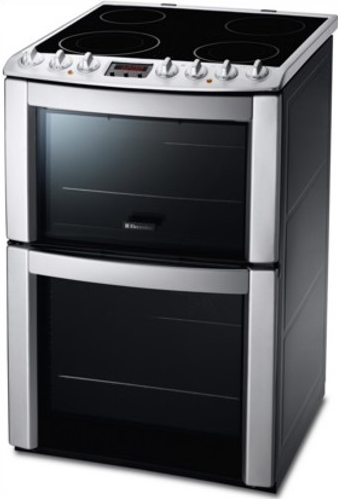 A cooker is probably the single most important domestic appliance in the kitchen today. You need to make sure it is in good condition at all times and not in need of repair. In many kitchens the cooker is set out and displayed as the center piece and remains very noticeable. If you do have a cooker breakdown in need of repair you need to contact a repair engineer as soon as possible. A broken cooker can be extremely dangerous and poses many safety risks. An electric cooker that is not repaired can be a potential risk of electrical shock or become a fire hazard. Gas cookers can be even more dangerous due to the risk associated with the presence of the flammable gas. If you smell gas from your cooker turn the gas off at the supply and contact. Then call a repair engineer immediately to have the issue with the cooker fixed. Due to the current legislation our repair engineers are not eligible for gas oven repair  to work on or repair gas cookers because further training and certification is required. On saying that, which ever repair company you contact be sure to ask them whether they are certified to fix your cooker. We are however more than capable to fix or repair any issue you may have with your electric cooker.
With our practical experience and knowledge of cooker repair CSI can quickly advise you on the next step of fixing it or whether it will be cheaper to purchase a new cooker rather than repairing it. For a cost effective price our customers can expect to receive an unrivalled service for their oven repair or cooker.
With your cooker broke and in need of repair we understand the urgency of you dilemma. We will try to react to your needs as soon as we can. When you first contact us with your oven repair issue it will be very beneficial to our repair engineers if you had the make and model no. of your cooker to hand. This will speed up the time it will take us to diagnose the problem and fix your cooker in a more timely manner at the earliest available opportunity. We will find the problem and repair it.
CSI will supply an oven repair or cooker repair expert for you.
If your cooker requires a spare part, we have access to most spare parts and can provide you with a cost almost immediately.
Some of the common faults our engineers come across during a cooker repair
The cooker oven/grill is not heating up
Fans in the oven do not function correctly
Oven thermostat failure
Replace the oven/grill heating elements
Noisy cooker fans
Rings not working on the hob
Grill and oven lights not working
Glass on the oven/grill is broken
Did You Know
As well as fixing and providing oven repair and cooker repair CSI provide a professional oven and hob cleaning service. We also uninstall  and install them. If you have moved into a new property or have recently purchased a new cooker we can uninstall your old one and install your new cooker,
Areas covered include:
Annamoe, Arklow, Ashford, Aughrim, Avoca, Ballinaclash, Bray, Brittas Bay, Delgany, Enniskerry, Glendalough, Glenealy, Glenmalure, Gorey, Greystones, Hollywood, Kilcoole, Kilmacanogue, Kilmac, Kilpedder, Kilquade, Laragh, Newcastle, Newtownmountkennedy, Newtown,  Rathdrum, Rathnew, Redcross, Roundwood, Wicklow Town, Woodenbridge, Shankill, Dun Laoghaire, Cabinteely, Killiney, Dalkey, Cornelscourt.