SELECT FOR PRICES
Testimonials
We have used CSI a number of times for cleaning our house. It is great to have them come in, clean the house and leave it smelling fresh and clean. We get a good clean done about twice a year and will keep on doing it.
- Emily -Newtown
Dishwasher Repair
Leave a comment
Dishwasher Repair Price/Cost
Call out charge       €60
Uninstall and install a new tumble dryer in same visit       €80
Install or uninstall a new unit       €60
We also conduct surveys and quotations for insurance companies.
Areas covered for dishwasher repair: Wicklow, Bray, Greystones, Arklow, Dublin and Wexford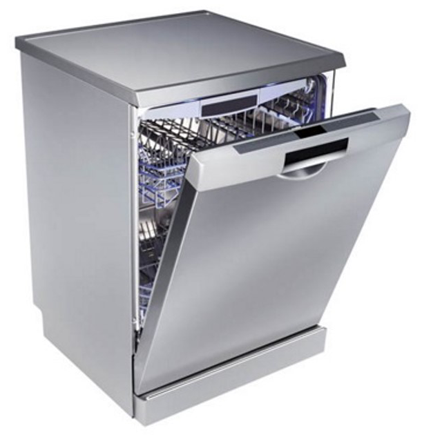 Dishwashers have now become a staple member of kitchen domestic appliances. Because many people are now dependent on dishwashers they need to be kept without the need for repair to minimize breakdowns. They need to be in constant good condition so your dishwasher will continue to provide you with a high quality of cleaning your dishes. Most dishwashers receive a high amount of usage leading to wear and tear requiring a dishwasher repair engineer to fix and repair it when needed. Dishwashers have many moving parts which inevitably result in a breakdown needing the services of a dishwasher repair expert.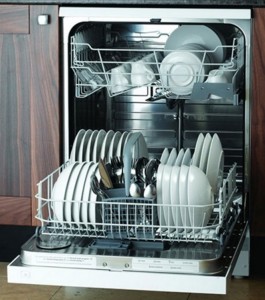 When your dishwasher has broken down with a problem and in need of repair we understand that you require it to be fixed as soon as possible. If when you contact CSI you have the model number and make of the dishwasher it will assist our dishwasher repair engineers to diagnose the problem quicker and to have it fixed in a shorter period. If your dishwasher requires us to order a spare part we can do so as we have access to suppliers where can give you a costing for it almost immediately.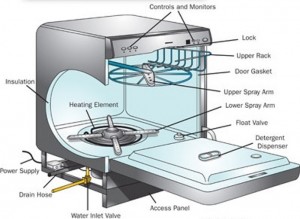 We cover Wicklow, Bray, Greystones, Arklow, Dublin and Wexford for dishwasher repair.
How does a dishwasher work?
A dishwasher works in a similar fashion to simply washing dishes in your sink. In your sink the dishes are washed using a combination of a detergent and water. In a dishwasher the same method is used except it is automated for your convenience. Dishwasher tablets are now the most common method of introducing the detergent. Cold water is taken in through a valve on the back of the dishwasher. the heating element then heats the water and it then mixes with detergent. Most modern dishwashers have two arms that spin while dispensing the mixture onto the dishes because of a dishwasher pump that continually sprays water on to the dishes until they are thoroughly washed. What gets the dishes dry in the dishwasher? The water is heated so hot in the dishwasher that it evaporates away in the heat. So there you have it, clean dishes without getting your hands wet.
Some of the common faults our engineers come across while repairing your dishwasher
Dishwasher has no power
There is a strange noise from your dishwasher
The dishes are not being washed properly
Water is leaking from your dishwasher
After a wash, the water is not draining from your dishwasher
Your dishwasher is not filling with water
Did You Know
As well as fixing and repairing your dishwasher we can also install them or uninstall them. If you have moved into a new property or have recently purchased a new dishwasher we can uninstall/remove your old one and install the new dishwasher in the same visit. Remember, if a new dishwasher is not installed correctly it could reduce it's lifespan by 50%  and leave you with a bill for a dishwasher repair.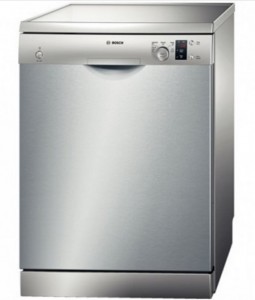 Areas covered include:
Annamoe, Arklow, Ashford, Aughrim, Avoca, Ballinaclash, Bray, Brittas Bay, Delgany, Enniskerry, Glendalough, Glenealy, Glenmalure, Gorey, Greystones, Hollywood, Kilcoole, Kilmacanogue, Kilmac, Kilpedder, Kilquade, Laragh, Newcastle, Newtownmountkennedy, Newtown,  Rathdrum, Rathnew, Redcross, Roundwood, Wicklow Town, Woodenbridge, Shankill, Dun Laoghaire, Cabinteely, Killiney, Dalkey, Cornelscourt.