SELECT FOR PRICES
Testimonials
We have used CSI a number of times for cleaning our house. It is great to have them come in, clean the house and leave it smelling fresh and clean. We get a good clean done about twice a year and will keep on doing it.
- Emily -Newtown
Extract Fan/Hood Repair
Leave a comment
Extract Fan Repair Price/Cost
Call out charge       €60
Uninstall and install a new extract fan/hood in same visit       €80
Install or uninstall a new unit       €60
We also conduct surveys and quotations for insurance companies.
If you have any special requests please contact us.
Areas covered: Wicklow, Greystones, Bray, Arklow, Dublin and Wexford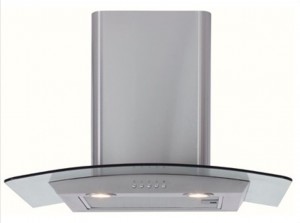 Extractor fans
Extractor fans are now an integral part of a modern kitchen. They are primarily used to remove the vapours that are produced during cooking. If an extractor fan is not functioning correctly, a kitchen could easily become immersed in vapours such as steam. This can lead to additional problems such as condensation lingering in unwanted areas where more problems such as seal damage to windows can easily occur. This steam can also harbour food particles that will lead to unwanted odours and staining on walls and tiles. A good extractor fan will keep your kitchen cleaner and odourless. Our extractor fan repair engineers will repair or replace your extractor fan and have it working as it should.
If your extractor fan requires a spare part, we have access to most spare parts and can provide you with a cost almost immediately.
Some of the common faults our extractor fan repair engineers come across
the bearings have collapsed
the actual extract fan blades are damaged
the extract motor fan has failed
the controls for the extractor is not working properly
*****DID YOU KNOW*****
As well as fixing and repairing your extractor fan we can also install them or uninstall them. If you have moved into a new property or have recently purchased a new extract fan we can uninstall/remove your old one and install the new extractor fan in the same visit.
Areas covered include:
Annamoe, Arklow, Ashford, Aughrim, Avoca, Ballinaclash, Bray, Brittas Bay, Delgany, Enniskerry, Glendalough, Glenealy, Glenmalure, Gorey, Greystones, Hollywood, Kilcoole, Kilmacanogue, Kilmac, Kilpedder, Kilquade, Laragh, Newcastle, Newtownmountkennedy, Newtown,  Rathdrum, Rathnew, Redcross, Roundwood, Wicklow Town, Woodenbridge, Shankill, Dun Laoghaire, Cabinteely, Killiney, Dalkey, Cornelscourt,Wexford.